We promised Ksubi shoe pics. Sorry they are yet to come! So in the mean time, lets look at their RAFW show which finished off the week. A ten year anniversary, and a rebirth of sorts for the label, the collection was...a little underwhelming? That said, they are a street label so it should be fun and edgy. We just thought it was a little trailer park (why trucker hats on the models?) mixed with a little denim-on-denim Chloe style. Regardless, as a show, it looked amazing. It's obvious a large amount of work and production went into producing the event, from the rotating lights and MASSIVE space, to the thumping sound track and cheeky 'thankyou' notes.
They lived streamed the show through Harpers Bazaar and Style Bubble. Take a look here.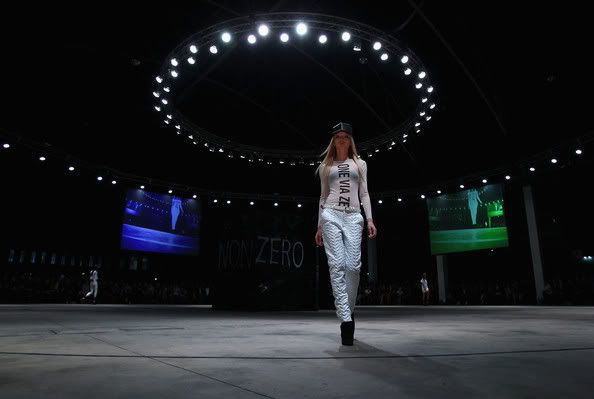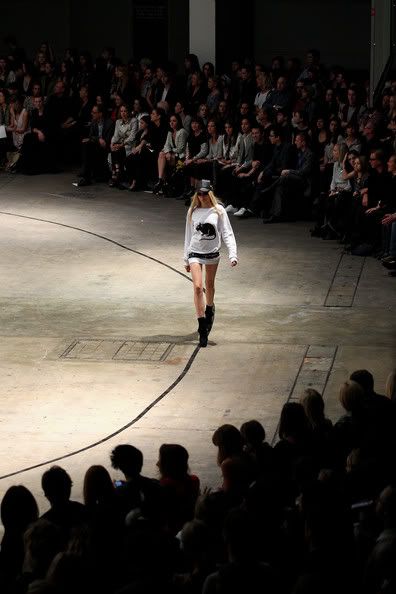 We do LOVE these two dresses.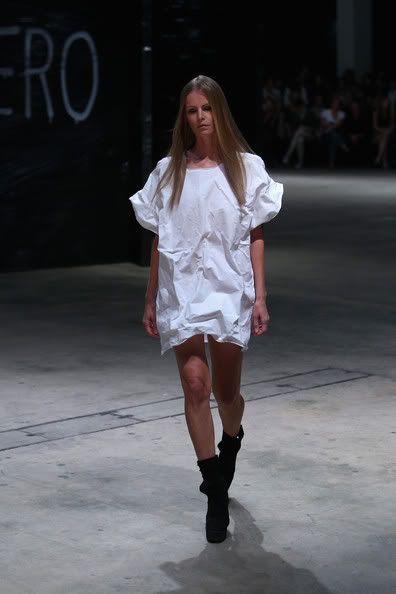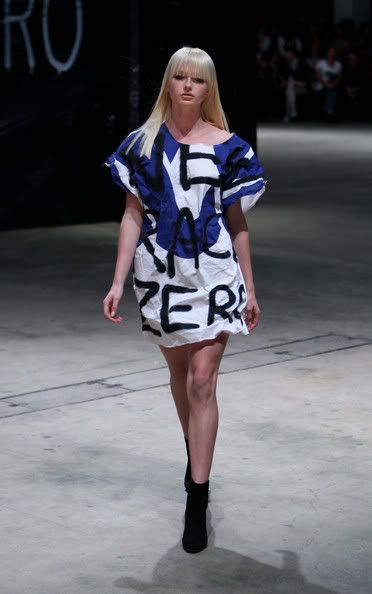 images:
pedestrian