Based on the all girl american punk band The Runaways from the 1970s, this film of the same name is on our radar for more than one reason.
1- hello kristen stewart not looking like a confused teenage vampire loving girl
2- we'll never say no to a music biopic. And it's set in the 70s. Costume envy.
3- ummmm Dakota Fanning. All grown up.

images: avclub 80millionmoviesfree collider
We've had a look back through her style file, and lets just say, she's blossoming.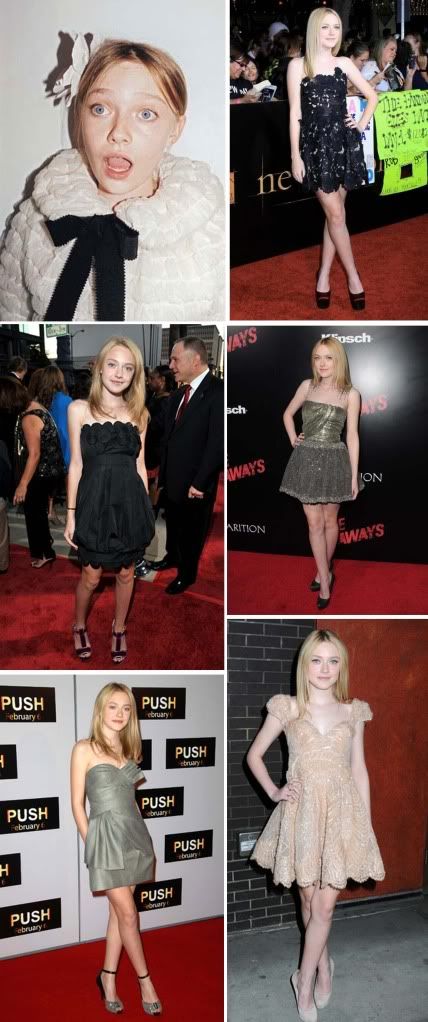 images: starpulse glamour teenvogue filmofilia
and in italian vogue...
images: bp fanpop onsugar