We've been looking at inspiration a lot lately; figuring out the who,what and where of what makes our minds tick and our hearts beat that little bit faster. It's important to know your inspiration, but to also be open to new ideas and all the craziness that goes on around us.
Whereever you look, there's something to see. Make a journal, rip out some pictures, take some pictures....whatever you do, have fun and keep embracing the talent around you.
Check out the inspiration boards of some of our creative loves...George Gorrow, Erin Wasson, Alexander Wang...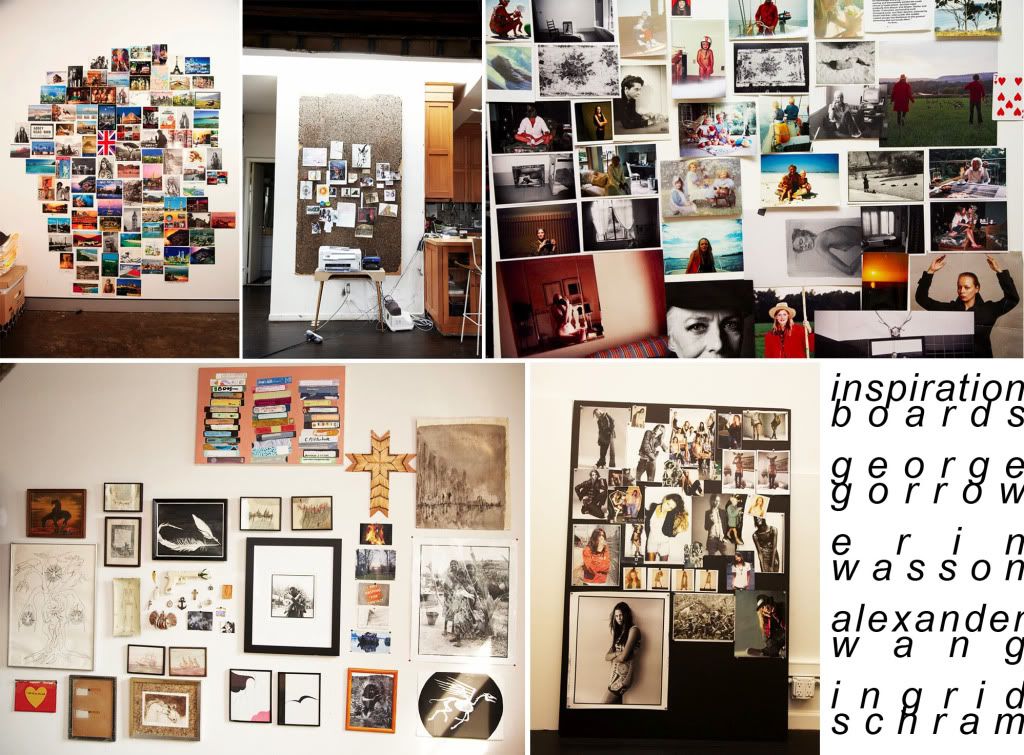 images: theselby